notification_important Select Dates and Guests to check availability
---
---
From
Euro € 630
/week
GBP £ 535 | USD $ 690
---
Minimum Stay: 1 night
Max Occupancy: 4 guests
Bedrooms: Studio
Bathrooms:
Type: Villa-House
---
pool Swimming Pool


Please select your dates to check availability and obtain a price quote.
---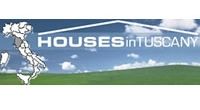 Owner/Manager:
Houses in Tuscany
Janette Lennan
Location: Italy
Speaks: English, Italian
Property Listed: 3/10/2017
notification_important Avoid Fraud – Read our Disclaimer
We take every precaution to avoid scams and fraudulent listings however properties listed are not verified that they exist or that the properties have the features listed on the web site or in its advertising. Because you are dealing directly with the owner or agent, please always use common sense when booking and completing your transaction.
Safe Transactions:
We recommend that you avoid using hard to trace methods such as Western Union or Moneygram and instead use credit cards if possible. You should also try to obtain a rental agreement with an invoice and proof of ownership or validity of the property.
Knowledge is your best defense to protect you from scams. Here is a
list of some of the things you could do to protect yourself.
Disclaimer
This web site/portal does not act as a broker or agent in anyway for any of the properties hosted/advertised and we do not take or arrange bookings. The content information is provided by the owner/agent of the property. Any contractual arrangements regarding purchase or rental of any of the properties will be strictly between the property owner/agent and yourself and does not involve Holprop Ltd. in any way.
It is the responsibility of the person proposing to rent or buy any property to satisfy themselves of the accuracy of the details before they proceed and the responsibility of the owner/agent to satisfy themselves as to the validity of any proposed renter/buyer.
We are simply a hosting portal for individuals or companies to advertise their properties. We do however reserve the right to remove any properties for any serious misrepresentations or unsatisfactory practices where we have received multiple complaints.
By submitting your enquiry, you will also add your email address to our mailing list, which is used exclusively for newsletters and important announcements. We do not sell or lend the mailing list to any third party and you can unsubscribe at anytime.
Report this advert
Report and Flag this advert.
---
The property is situated in a hillside of the beautiful Garfagnana valley, overlooking the Serchio valley, only 3km from the market town of Castelnuovo.
The upper level of this late 19th century family home, has been converted into a spacious apartment with separate entrance and retains traditional features, including restored period furniture.

Description

2 double bedrooms.
Lounge with double bed settee.
Fully equipped kitchen.
Bathroom with shower.

The 18th century spinning mill and the brick furnace have been converted into seven brand new, spacious & comfortable apartments.

Description of apartments:
Fully equipped kitchen/lounge with double bed settee.
Large double bedroom.
Large bathroom with shower.
SAT TV, DVD, CD and MP3 player in all apts

Individual garden & outside eating area.
Most apartments have an extra bed and can sleep 5. The largest apartment can sleep 6.
Prices include linen, towels, electricity & hot water.
Central heating is extra.

Facilities:
Swimming Pool 12m x 6m
Barbeque.
Mountain bikes.
Reception with local tourist information, daily trips organized.
Common room with TV, VCR, DVD HiFi system , computer & internet point etc.
Table tennis
Private Church.
Picnic Park.
Children's playground.
Small football ground.

The Garfagnana area is ideal for walking & mountain biking.
Within reach of Lucca, Pisa, Florence & the coast.


Notes:
NEAREST AIRPORT:Pisa - 80km
NEAREST RESTAURANT:3km
LOCATION TYPE:Rural
KITCHEN:Well equipped
GENERAL:Reception with local tourist information, daily trips organized
ENTERTAINMENT:Local festivities
OUTSIDE:Large garden, woodland for picnics, children's playground
Weekly Prices
---
| | | | | |
| --- | --- | --- | --- | --- |
| Start Date | End Date | € Euro | £ GBP | $ USD |
| Low Season | from | 630 | 535 | 690 |
| High Season | from | 630 | 535 | 690 |
---
Please
contact me
to obtain an exact price for your stay.
---