notification_important Select Dates and Guests to check availability
---
---
From
€ 171 EUR
/night
£ 155 | $ 202
---
Minimum Stay: 30 nights
Max Occupancy: 2 guests
Bedrooms: Studio
1 double
Bathrooms: 1
Type: Apartment Size: 50m2
---
wifi
WiFi
smoke_free
No Smoking
credit_card
Credit Cards Accepted
Please select your dates to check availability and obtain a price quote.
---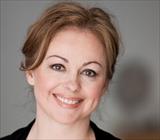 Owner/Manager:
Samantha Wilson
Location: Italy
Speaks: English
phone_in_talk Display Phone No.
Property Listed: 5/15/2019
notification_important Avoid Fraud – Read our Disclaimer
We take every precaution to avoid scams and fraudulent listings however properties listed are not verified that they exist or that the properties have the features listed on the web site or in its advertising. Because you are dealing directly with the owner or agent, please always use common sense when booking and completing your transaction.
Safe Transactions:
We recommend that you avoid using hard to trace methods such as Western Union or Moneygram and instead use credit cards if possible. You should also try to obtain a rental agreement with an invoice and proof of ownership or validity of the property.
Knowledge is your best defense to protect you from scams. Here is a
list of some of the things you could do to protect yourself.
Disclaimer
This web site/portal does not act as a broker or agent in anyway for any of the properties hosted/advertised and we do not take or arrange bookings. The content information is provided by the owner/agent of the property. Any contractual arrangements regarding purchase or rental of any of the properties will be strictly between the property owner/agent and yourself and does not involve Holprop Ltd. in any way.
It is the responsibility of the person proposing to rent or buy any property to satisfy themselves of the accuracy of the details before they proceed and the responsibility of the owner/agent to satisfy themselves as to the validity of any proposed renter/buyer.
We are simply a hosting portal for individuals or companies to advertise their properties. We do however reserve the right to remove any properties for any serious misrepresentations or unsatisfactory practices where we have received multiple complaints.
By submitting your enquiry, you will also add your email address to our mailing list, which is used exclusively for newsletters and important announcements. We do not sell or lend the mailing list to any third party and you can unsubscribe at anytime.
Report this advert
Report and Flag this advert.
---
We love our newest apartment set in the heart of Florence, the most beautiful city in Italy! Part of an ancient Noble Building, on a famous cobblestoned street, this little gem is waiting to welcome you to discover everything this magical city has to offer.

Located in the heart of the city, only minutes from Ponte Vecchio, the Duomo, Piazza Reppublica and surrounded by shops, restaurants, bars and everything you can imagine this magical city has to offer. You really can't get much closer to the action than this.

The Renaissance is approximately 45 m2 (500 sq. ft.), and is the perfect apartment for couples or families with one child as it sleeps up to three people.

Enter through a large doorway, and into this 14th century apartment with high ceilings, ancient Terre cotta floors and the original Palazzo staircase from the 1300's highlighting one wall. There are two huge windows that let in the sunshine and fresh air, making this apartment very bright and airy.

Newly renovated and decorated in eclectic style with a Tuscan twist, you will feel like you are in your own little home away from home.

The small but functional kitchen has everything within reach to make anything you want! It is fully equipped and reminds you why an apartment is the better choice from a hotel or B&B. A small fridge and freezer will hold all your delicious finds at the local markets and a dishwasher makes life a lot easier! In the attached alcove, you will find a clothes washer tucked and hidden away from sight.

The light and spacious living room has room to relax with a comfy sofa, Flat screen SMART TV, with Netflix, Amazon Prime and YouTube. There is also very fast WIFI throughout the apartment.

Retire after a long day of exploring to the luscious European King sized bed that is sure to give you the dreamiest sleep. Soft Italian cotton sheets, fluffy pillows and down comforters will help you drift off to sleep, dreaming of the next day's adventures.

A large bathroom filled with soft fluffy towels, a hair dryer, toilet, and stand up shower has everything you need to get ready for your night out.

This apartment is only available for a minimum of 1 month and rates do not include gas (heating). It is perfect for a mature student, or someone wanting to spend extended time in the city to live life as a local in Florence.
Notes:
Nearest Airports: Firenze, 5 km

Nightly Prices
---
| | | | | |
| --- | --- | --- | --- | --- |
| Start Date | End Date | € EUR | | |
| 01-May-2019 | 30-April-2020 | € 171 EUR | | |
| 01-May-2020 | 30-April-2021 | € 171 EUR | | |
---
Please
contact me
to obtain an exact price for your stay.
---
This property also rents as a monthly rental

, view details.
Payment Options:
credit_card
PayPal