Select Dates and Guests to check availability
---
---
From
€ 142 EUR
/night
£ 122 GBP | $ 168 USD
---
Minimum Stay: 1 night
Max Occupancy: 8 guests
Bedrooms: 4
Bathrooms: 5
Type: Villa-House
---
Swimming Pool
Air Conditioning
WiFi
Please select your dates to check availability and obtain a price quote.
---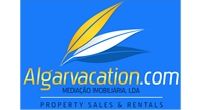 Owner/Manager:
View Profile
Jeroen Kramer
Location: Portugal
Speaks: English,German,French, Dutch, Portuguese
Advertising since: 4/12/2021
Avoid Fraud – Read our Disclaimer
We take every precaution to avoid scams and fraudulent listings however properties listed are not verified that they exist or that the properties have the features listed on the web site or in its advertising. Because you are dealing directly with the owner or agent, please always use common sense when booking and completing your transaction.
Safe Transactions:
We recommend that you avoid using hard to trace methods such as Western Union or Moneygram and instead use credit cards if possible. You should also try to obtain a rental agreement with an invoice and proof of ownership or validity of the property.
Knowledge is your best defense to protect you from scams. Here is a
list of some of the things you could do to protect yourself.
Disclaimer
This web site/portal does not act as a broker or agent in anyway for any of the properties hosted/advertised and we do not take or arrange bookings. The content information is provided by the owner/agent of the property. Any contractual arrangements regarding purchase or rental of any of the properties will be strictly between the property owner/agent and yourself and does not involve Holprop Ltd. in any way.
It is the responsibility of the person proposing to rent or buy any property to satisfy themselves of the accuracy of the details before they proceed and the responsibility of the owner/agent to satisfy themselves as to the validity of any proposed renter/buyer.
We are simply a hosting portal for individuals or companies to advertise their properties. We do however reserve the right to remove any properties for any serious misrepresentations or unsatisfactory practices where we have received multiple complaints.
By submitting your enquiry, you will also add your email address to our mailing list, which is used exclusively for newsletters and important announcements. We do not sell or lend the mailing list to any third party and you can unsubscribe at anytime.
Report this advert
Beautiful newly renovated villa with very nice views, also from the lower floors, over the sea and the distant city of Armacao de Pera with its incredibly beautiful long sandy beach to the left and Porches to the right with its incredibly beautiful different bays. 3 of the 4 bedrooms have double beds, and the 4th has two single beds. Two of the bedrooms have an en – suite bathroom, the other two have a shared bathroom, on the lower floor you can also find a guest toilet. The stylish modern kitchen is open to the living room and dining area, in front of the living room is the pool with lounge area and outdoor shower, also here you have a fantastic view. The garden was created around the villa, furthermore, the property is left natural, the property is completely fenced.LocationVilla Judith is countryside located above Armacao de Pera and South / East of the village of Porches, centrally located between Carvoeiro – Albufeira , directly north of the fantastic bay beaches of 5-star complexes Vila Vita Parc and Vila Lara. The also splendid beach Praia da Senhora da Rocha, with its chapel on the cliffs, is close to the house, from here you can start hours and hours of walking, mountain biking or horse riding in undisturbed nature. Within a radius of easy car reach there are several beaches which have been awarded with the blue EU-flag (for clean water, eg. Portugal Top Ten Beaches) as well as prestigious golf courses (Pinta & Gramacho Golf, Vale do Milho Golf, Silves Golf, Salgados).
Armacao de Pera, a coastal town with a beautiful boulevard and a fantastic 5 km long beach, one of the very few in the West-Algarve, at 2 car minutes. Specially at the end of boulevard ideal for families with younger children as beach relative wide. Wonderful Restaurants on the beach, Sunbeds to rent. If you like to rent a boat, jetski, make a boat trip – no problem. Good size supermarket at 1 mile, big shopping malls, Algarve Shopping just outside Guia and Aqua in Portimão at 15-20 minutes.97617/ALPricing valid for occupation until a maximum of 8 guests.
Maximum villa occupation
10 people (9/10=2 SMALL children, up to 5 years).
In case of occupation with 9th/10th person
€ 14,– / extra person / day.Included in the rental price:– Internet 4G/5G
– electricity (except winter, see below)
– water
– pool
– garden service
– towels indoor
– bed linen
– once a week change of linen and indoor-towelsNot included in the rental price:Final cleaning € 150,–
Winter
(November – April) Electricity included up to 60 Kwh / day, €0,25,–/ KwhAdditional bookable services:– extra cleaning € 10,–/h
– cot € 40,–/booking
– high chair € 25,–/booking
– (if accepted) € 100,–/ pet/ weekBooking
– Pre-reservation for 5 days, you can organise your trip / flights
– 30% down payment
– 70% 2 month upon arrival date
– Security deposit
until € 500,–
– Pet security deposit (if accepted) € 300,–Arrival and Departure
– No leaving clients on arrival, early check in.
– No arriving clients on departure, late check out.
Please ask before your start your journey. Official arrival time 4 p.m., official departure time 10 a.m..
Amenities
Air conditioning
Balkon
BBQ
Coffee maker
Cooking utensils
Dishwasher
Double bed
Fence
Fireplace
Fitted kitchen
Fitted wardrobe
Freezer
Garden
Gefriertruhe
Heating
Internet
Iron
Irrigation System
Linen
Oven
Parking
Pool
Safety System
Satellite TV
Sunbed
Terrace
Toaster
Towels
Underfloor heating
Washing machine


Translate
Nightly Prices
---
---
Please
contact me
to obtain an exact price for your stay.
---
Additional Rates:
November - February € 1.000 / week
March - May, October € 1.500 / week
June, September € 1.995 / week
July - August € 2.750 / week